MICHAEL MURRAY
Guitar Teacher and Performer
Concert Photos
Concert in Ottawa.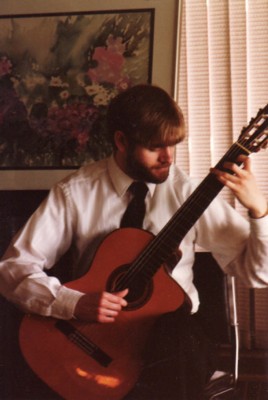 Concert in Donkin, Nova Scotia.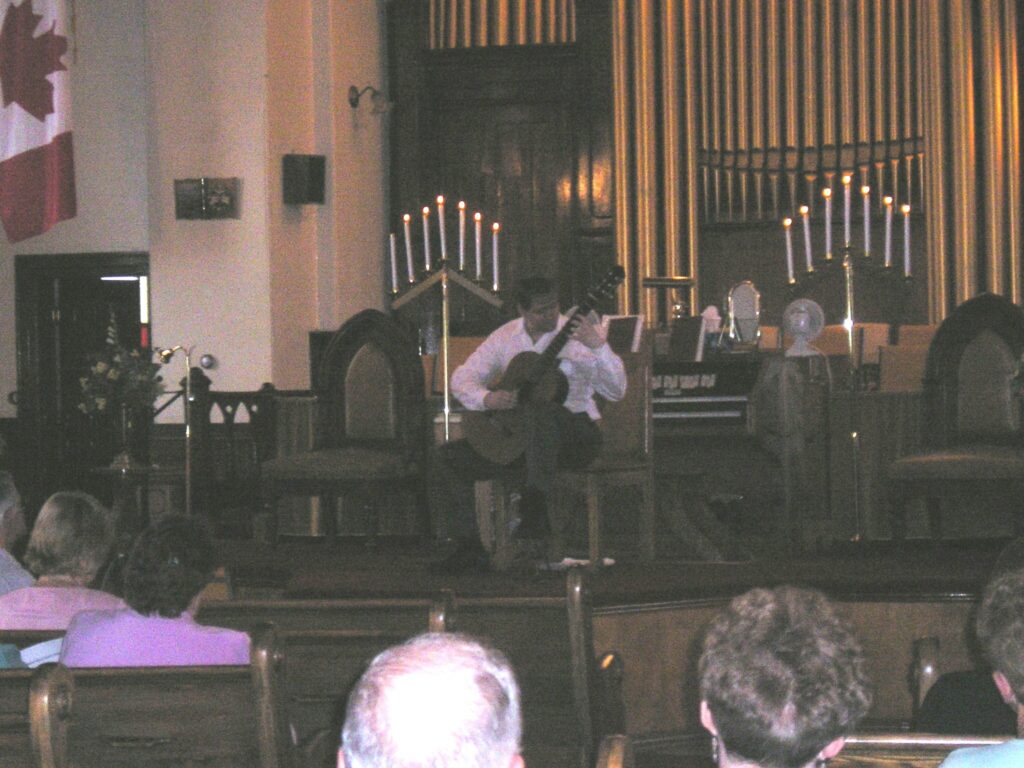 2005 Guitar Summit School
The teachers and students of the 2005 Guitar Summit, in North Hatley, Quebec. The teachers are in the front row from left to right, Steve Groves, Maxime Racicot, myself and Jon Damian.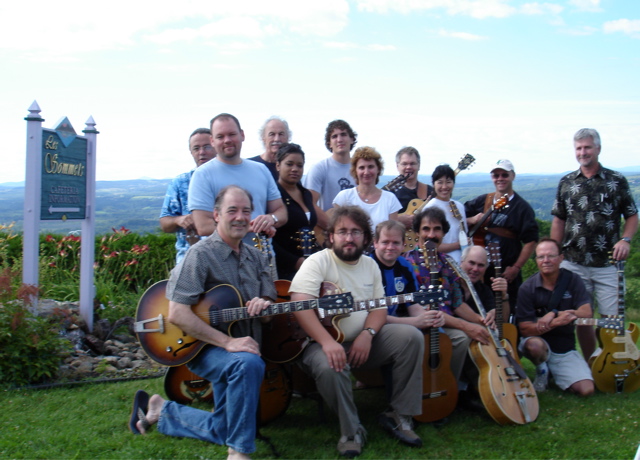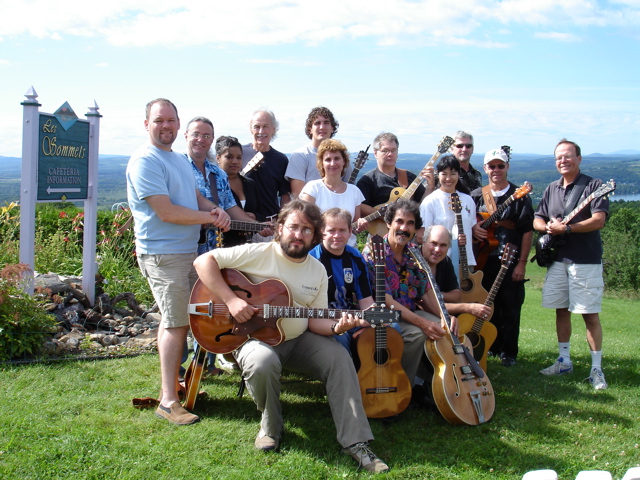 Teaching
My youngest student and nephew, Aidan, 5 years old.

Teaching my student, Nick, in Ottawa.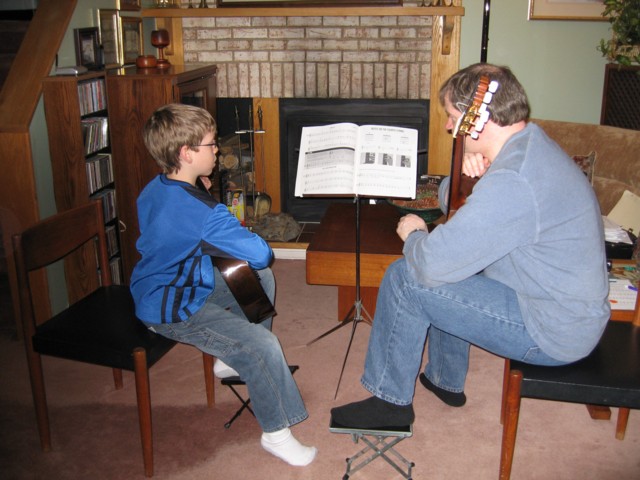 Giving a demonstration for the kindergarten class at Divine Infant School in Ottawa.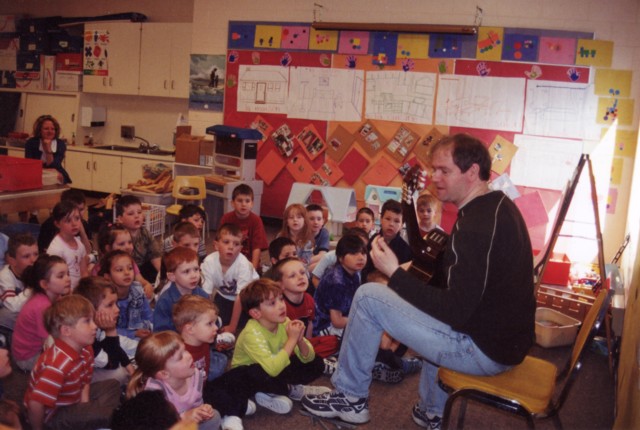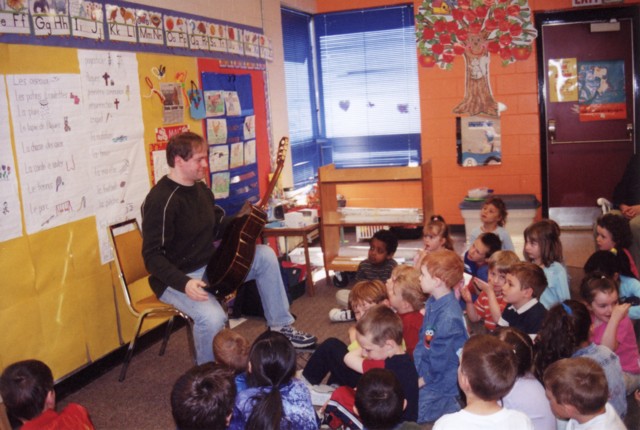 Sam Cole
Playing for my friend Sam Cole in Glace Bay, Nova Scotia (in case anyone was wondering, the television was on mute).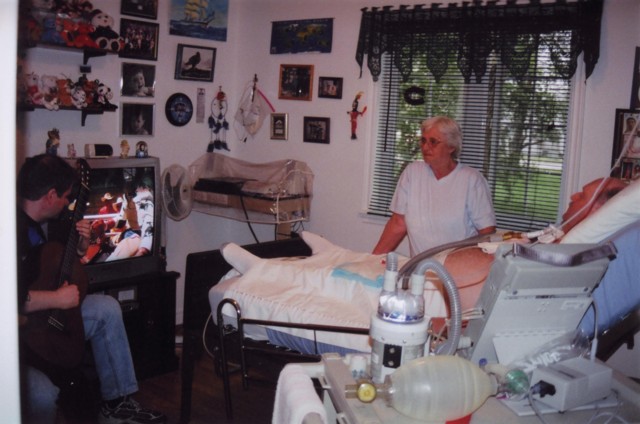 Some photos of the beautiful Hochschule fuer Musik Franz Liszt in Weimar, Germany.
The main building of the school, a palace where Germany's greatest playwright, Johann Wolfgang von Goethe (writer of the famous play Faust about the man who sold his soul to the devil), had his office when he was working for the city of Weimar administration. The school was founded by the great piano virtuoso and composer, Franz Liszt, who lived much of his life in Weimar. It is one of the world's largest music schools with 950 students and probably there is no other music school that can compete with the beauty and historical value of its buildings. In addition to the above palace, the school has a building where the originator of the Protestant Reformation, Martin Luther, lived for some months and the piano faculty is housed in a house where Liszt once lived. The main building is located about 200 meters from the location of the house (no longer standing) where Bach lived during the years he worked in Weimar. The guitar department is located on the grounds of Belvedere Palace, a palace on the edge of the city where the rulers of the kingdom spent their summers.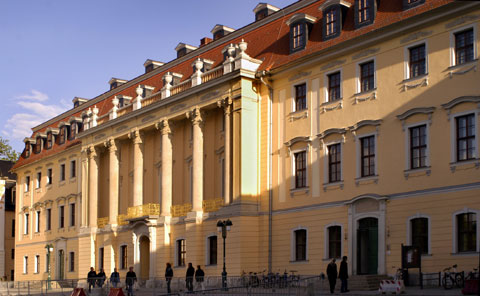 The school's administration building.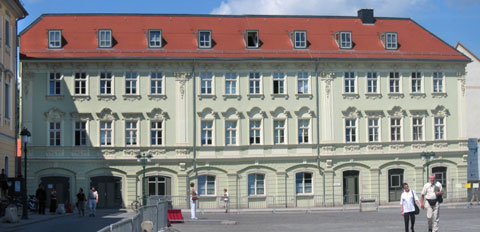 Belvedere Palace, the location of the guitar department.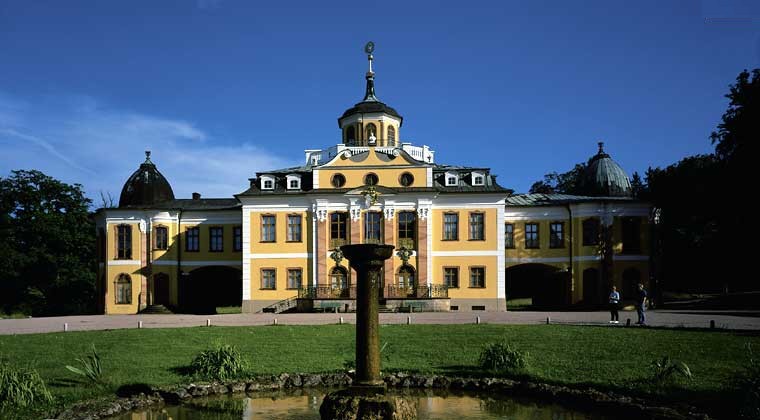 The guitar building of the HfM Franz Liszt, located next to Belvedere Palace. In addition to the palace and the numerous gardens and parks surrounding it, there were even two peacocks who would walk around and entertain us during our breaks from practicing.